System Customisations
About:
To further breathe in personality into your project, this plugin allows you to customise system settings that isn't easily adjustable via the editor alone.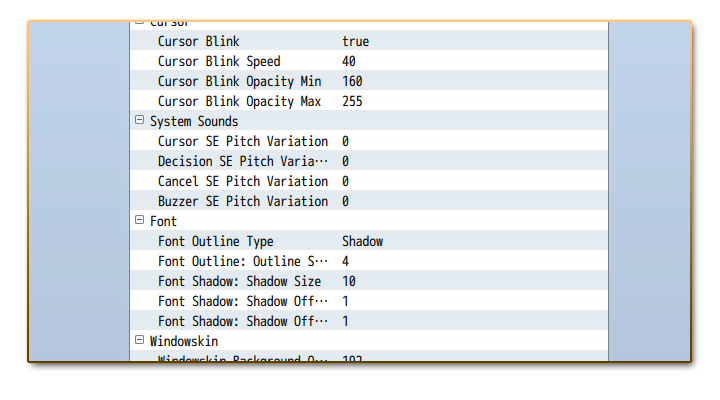 You can change various options ranging to whether the cursor blinks and how fast it does, and add pitch-variation to system sound effects that play in-game.
Caution:
This plugin is designed and tested on RPG Maker MV 1.6.1.
Older and illegitimate copies are not supported.
This plugin is not responsible for the stability of your project. Please perform regular backups and review plugin instructions.
Terms of use:
Please do not redistribute this plugin, modified or otherwise.
This plugin is free to use for commercial or non-commercial projects.
Please credit Aries when utilizing this plugin.
Support:
Please feel free to contact me via Twitter about any issues regarding this plugin.
Download
Click download now to get access to the following files:
Aries002_SystemCustomiser.js
9 kB